2017-18 Playoffs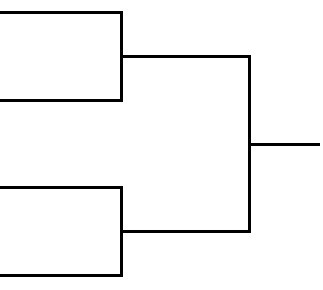 Saturday February 10, 2018
The format for the Championship division is best of three with the highest seed facing the lowest seed in each round. In the second division it will be a double elimination seeded bracket. Click here to see a pdf of how the matchups will be determined for each round in the 2nd division. All teams are guaranteed at least two games under each format.
As of today, February 10th, the regular season is scheduled to finish up on February 22nd with the playoffs beginning immediately afterwards (and maybe even on that night for some teams) and likely to finish up by the end of March.
The playoff tree for each of the divisions can be found by clicking on "Standings", selecting "2017-18 Playoffs", and then choosing the division from the drop-down menu. The teams/matchups will be added as playoff positions are determined. Also, the playoff schedule will be added to the "Schedule/Results" once it is established.
Only those players that played at least 8 games for their team during the regular season will be added to the eligible roster for the playoffs.
Did you like this article? Share it!
The league has split into divisions. Which do you prefer?
x
Term of use Shark Media & Sport
The content of this site is private and purely informative. The rights of a visitor to this site cannot, therefore, be derived from the content of this website. This website is operated by and was created by SHARK MEDIA & SPORT. The data contained within this website are the intellectual property of and are copyright-protected. The data herein cannot be copied or reproduced without the prior consent of or SHARK MEDIA & SPORT, other than in contexts requiring on-line searches. However, you may print out entire pages of this site for personal use. For further information about the use of this site, please communicate with SHARK MEDIA & SPORT.