2nd Half Schedule Added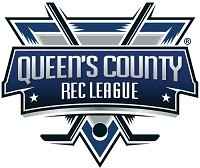 Sunday November 26, 2017
The second half schedule has been added to the website as all teams have met their payment deadline. The remaining 14 games will take the schedule to mid-February with the playoffs to begin immediately afterwards.
As a reminder for the playoffs, the Championship division will have three rounds of best-of-three to determine their champion and the second division will have the double-elimination tournament.
As with last year, we are getting into the winter now and for the most part, any cancelled games will be made up at the end of the schedule unless a usable time becomes available.
Unfortunately, I've been reminded once again by the city that there are still occasions where beer cans are being found in the parking lots at the city rinks. This is not acceptable, as there are schools adjacent to both the Cody Banks and Simmons Arena. Be sure to show respect and use the waste bins or they will have to take action.
Have fun the rest of the way folks, hard to believe we're halfway through the season already!
Did you like this article? Share it!
The league has split into divisions. Which do you prefer?
x
Term of use Shark Media & Sport
The content of this site is private and purely informative. The rights of a visitor to this site cannot, therefore, be derived from the content of this website. This website is operated by and was created by SHARK MEDIA & SPORT. The data contained within this website are the intellectual property of and are copyright-protected. The data herein cannot be copied or reproduced without the prior consent of or SHARK MEDIA & SPORT, other than in contexts requiring on-line searches. However, you may print out entire pages of this site for personal use. For further information about the use of this site, please communicate with SHARK MEDIA & SPORT.