Charlottetown Islanders Hosting Rec Hockey Tournament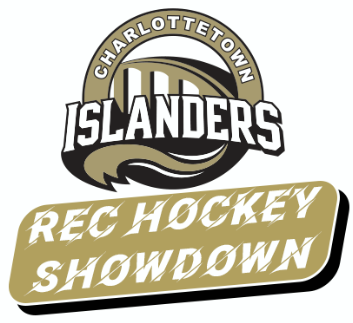 Thursday February 7, 2019
As the Charlottetown Islanders head full-steam towards the 2019 QMJHL Playoffs, they won't be the only teams on Prince Edward Island that will still be playing hockey in the spring.
"Many of our older fans are still playing hockey through the winter, whether it be for fun, to stay active, or to hang out with friends old and new." Said Islanders president of operations and tournament director Craig Foster. "The Rec Hockey Showdown will give these fans an opportunity for one more weekend of ice time before the hockey season comes to a close."
Each registered team is guaranteed three games. The top two teams in their respective division will play in the finals on Saturday evening, the last day of the tournament.
Each team will receive a number of great amenities for participating; during the games, each team will have access to free Gatorade, towels, and hockey tape on the bench to live the QMJHL experience. After the games, the teams rehydrate with complimentary beverage tickets for the Moose Light Lounge, which will be open throughout the tournament.
Following the completion of the tournament, there will be a reception with food and prizes for all teams. Each team will be awarded an MVP, who will receive a free composite stick for their efforts. The top offensive player, defensive player, and goaltender will also each receive a free stick. Those named to the tournament all-star team will receive a $50 gift card from one of our great sponsors.
For those looking to keep the party going following their games, the Olde Dublin Pub is providing free cover to all players participating in the tournament on both Friday and Saturday night.
"This tournament is all about good times, a lot of laughs, some great hockey, and making new friends and memories." Added Foster. "We're hoping this becomes a long-standing event for years to come.
To register your team for the Charlottetown Islanders Rec Hockey Showdown, please download the sign-up form HERE and email to Jason Maclean at [email protected]
Did you like this article? Share it!
The league has split into divisions. Which do you prefer?
x
Term of use Shark Media & Sport
The content of this site is private and purely informative. The rights of a visitor to this site cannot, therefore, be derived from the content of this website. This website is operated by and was created by SHARK MEDIA & SPORT. The data contained within this website are the intellectual property of and are copyright-protected. The data herein cannot be copied or reproduced without the prior consent of or SHARK MEDIA & SPORT, other than in contexts requiring on-line searches. However, you may print out entire pages of this site for personal use. For further information about the use of this site, please communicate with SHARK MEDIA & SPORT.