Season Begins October 1st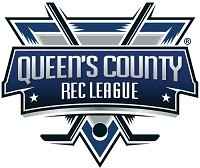 Sunday September 23, 2018
What was already the largest rec league on the Island has once again expanded with the adding of six more teams and another division for the upcoming season.
The Confed league, a strong rec league in Charlottetown for the past 30 years, has contributed its ice times to the schedule and its remaining three teams have joined the Queens County Rec League for the 2018-19 season. Three other expansion teams brought the total number to 26.
The league will have three divisions for this season with eight teams in each of the Championship and 2nd divisions, and the remaining 10 teams in the new 3rd division. The placement of teams is based on the standings from the past season, however, there are some temporary relegation pools in place for the first five games of the season to determine the final placement of all teams.
Once again there will be some inter-league games between divisions to enable teams to take advantage of playing a large number of different teams during the season. There will not be any inter-league play between the Championship and 3rd divisions. For Playoffs, teams will only play within their division.
The new ice times for this season are a double-header on Sunday mornings and Tuesday nights at Eastlink Centre, and a double-header at UPEI on Friday nights. The league now has 22 weekly ice times including times at Cody Banks, Simmons, and Rustico as well.
The first half schedule is being worked on and will be released shortly.
Did you like this article? Share it!
The league has split into divisions. Which do you prefer?
x
Term of use Shark Media & Sport
The content of this site is private and purely informative. The rights of a visitor to this site cannot, therefore, be derived from the content of this website. This website is operated by and was created by SHARK MEDIA & SPORT. The data contained within this website are the intellectual property of and are copyright-protected. The data herein cannot be copied or reproduced without the prior consent of or SHARK MEDIA & SPORT, other than in contexts requiring on-line searches. However, you may print out entire pages of this site for personal use. For further information about the use of this site, please communicate with SHARK MEDIA & SPORT.