Playoffs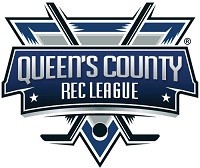 Sunday February 24, 2019
The Queens County Rec League Playoffs begin Monday night with three 3rd division games and a Championship division game. The schedule for the first week is posted and can be followed in the "Schedule" tab.
Keep an eye on the schedule as the playoffs continue as it could change significantly if series' are finished early or as a result of cancellations for weather.
The first two divisions are three rounds of best-of-three and the third division is a double-elimination tournament bracket.
Did you like this article? Share it!
The league has split into divisions. Which do you prefer?
x
Term of use Shark Media & Sport
The content of this site is private and purely informative. The rights of a visitor to this site cannot, therefore, be derived from the content of this website. This website is operated by and was created by SHARK MEDIA & SPORT. The data contained within this website are the intellectual property of and are copyright-protected. The data herein cannot be copied or reproduced without the prior consent of or SHARK MEDIA & SPORT, other than in contexts requiring on-line searches. However, you may print out entire pages of this site for personal use. For further information about the use of this site, please communicate with SHARK MEDIA & SPORT.